Hello Spring! The arrival of warm weather brings the need to switch to lightweight options without sacrificing protection from hazards on the job site. When considering seasonal weather changes the particular dangers of the workplace should be balanced with a desired level of comfort. We offer many great options to keep your workers comfortable and productive.
Any expenses related to procuring seasonally appropriate PPE are minimal when compared to losing workers to heat-related injuries.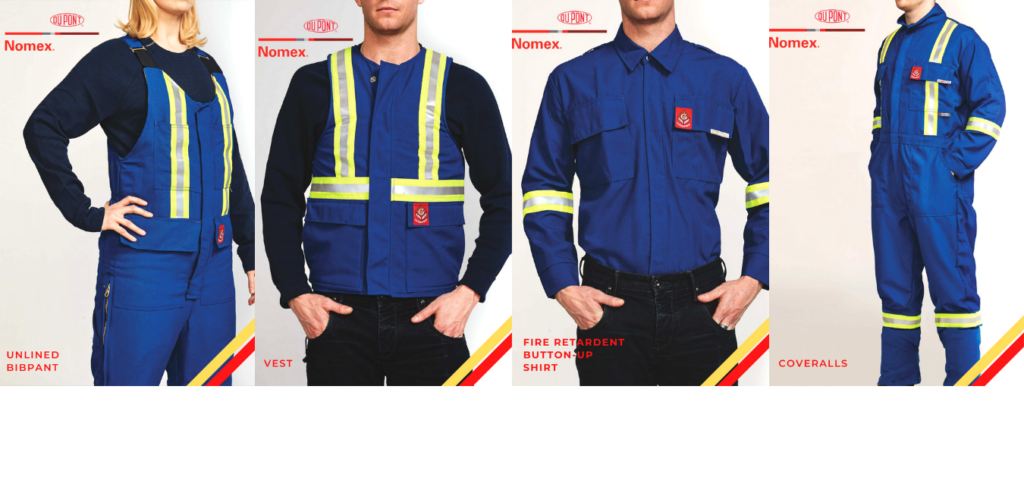 Lightweight Workwear Options
Our manufacturing division offers a wide assortment of fire-retardant workwear suitable for year-round use. When choosing PPE, the fabric should be breathable to make warm weather as comfortable as possible:
Coveralls – This product comes in a variety of inherent and non-inherent fabric choices. We deal with fabric mills all over North America that feature a variety of fabrics for specific applications. A few things to consider for your Spring/Summer coveralls would be fabric weight, lighter colour choices and moisture wicking properties.
Unlined Bib Pant – This high visibility gear is constructed of Nomex IIIA (93% Nomex/ 5% Kevlar) is also offered in 88/12 (88% cotton/12% nylon) and Tecasafe (48% Modacrylic/37% Lyocell/15% Para-Aramid). Combining the unlined bib pant with a fire-retardant shirt makes for a comfortable option to keep cool while remaining versatile for layering.
Vest – This lightweight vest is an excellent transition piece that also works great when layered. This product can come in a variety of pocket configurations. Also available in an insulated and non-insulated version for year-round use.
Spring/Summer Jacket – We offer this bomber-style jacket with its wind guard collar designed to be protective and adjustable to a stand-up position for those chilly spring mornings. This coat is comfortable yet versatile and includes felt lined inside pockets.
Fire-Retardant Button-Up Shirt – This item is also constructed in Nomex IIIA, 88/12 or Tecasafe fabric choices. This lightweight shirt provides increased mobility and is a fantastic alternative to coveralls when paired with fire retardant summer bibs and/or cargo pants. When wearing this carefully constructed shirt, the user will experience relief from hot temperatures along with increased safety when working around energized parts due to the streamlined fit.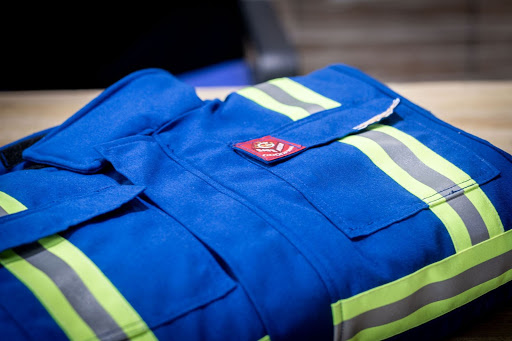 Cleaning Options
Regardless of the season, proper care and maintenance of PPE can significantly increase the garment's functionality and lifespan, saving you in the long run. Our services go beyond manufacturing of safety apparel, to include industrial dry cleaning, industrial/commercial laundry services and garment repairs.
Consolidate your PPE program with Goodfish Coveralls by choosing a supplier that can manufacture, repair and clean all your workwear.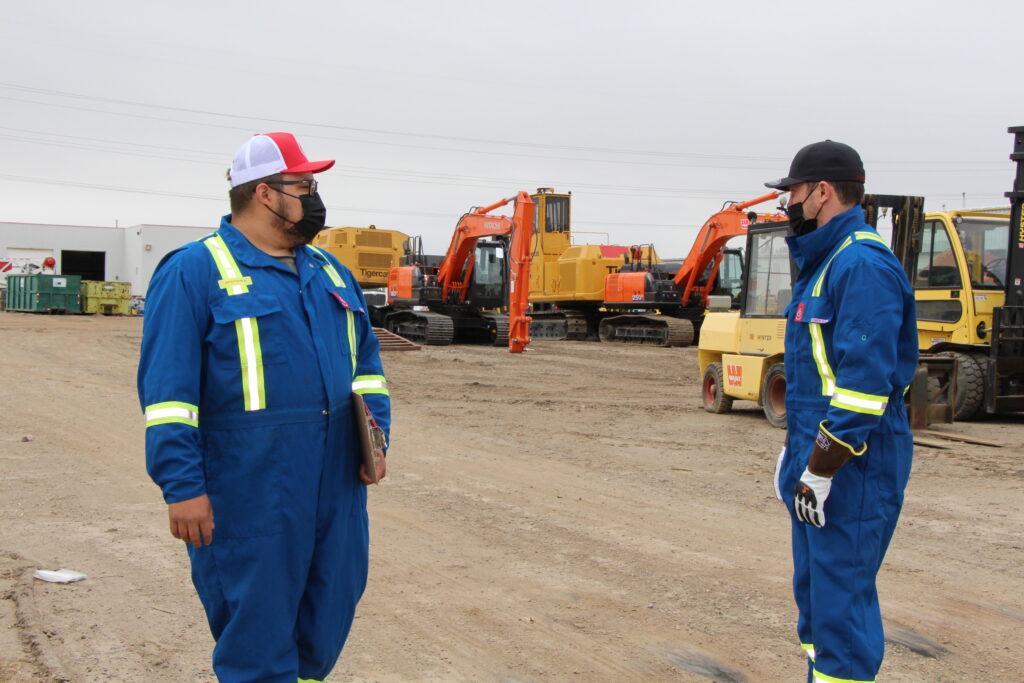 Whether its fire-retardant PPE products, more robust dry cleaning for oil contaminated workwear or regular laundry service for organic focused soils, we have everything you need to keep your workers safe, cool, and comfortable during the Spring/Summer months.
You really can't put a price on reinforcing a positive safety culture so why not look good while doing it!
Looking to purchase industrial season safety apparel in Alberta? For more information about our year- round apparel, please visit our website at Goodfish Coveralls or by selecting the link to "Get Pricing Guide."