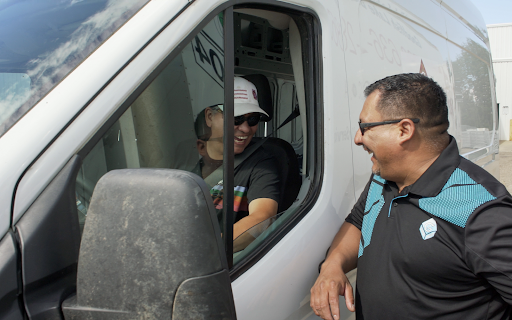 It is a well-known fact that Indigenous businesses play an important role in the Canadian economy as providers of good, jobs, and services. The country is home to over 600 Indigenous communities. Following a recent APEC study in the wake of the COVID pandemic, the spotlight is on Indigenous businesses more than ever. The study speaks about how many communities facing economic challenges such as lack of funding and relief packages to bounce back. The Canadian Prime Minister had in April 2020 announced nearly $300 million in funding to bail out medium to small-sized Indigenous businesses. The relief package was also intended as support to Indigenous financial institutions that provide financing to these businesses. 
At the time, Marc Miller, Minister of Indigenous Services, said, "Some Indigenous businesses who are already facing unique challenges, including being in rural or remote locations and having less access to capital, are disproportionately affected by this unprecedented situation." He added that the support provided will facilitate maximum flexibility in supporting local businesses – entrepreneurships, cooperative businesses, or any of the many industries across Canada to continue contributing to their communities. 
Statistics indicate that in 2017, there were nearly 19,000 businesses located in Indigenous communities (approximately 17,000 in First Nations communities and 2,000 in Inuit communities). Combined, these businesses generated just over $10 billion in total revenue and $0.4 billion in profits in the reference year of this study. Nearly 9,000 of these businesses, slightly more than half of them, are located in British Columbia. Given the magnitude of the contribution made by Indigenously-owned businesses to the country's economy, it becomes essential to provide them all necessary support.
Goodfish Lake Business Corporation (GFLBC) is one of many organizations working towards a better future for the many Indigenous communities in Canada. Catering to the oil and gas industry, we have various divisions providing services such as dry cleaning, laundry, sewing and garment. In the aftermath of the COVID pandemic, Goodfish has also entered the non-medical mask manufacturing segment. Having been in business for over four decades, it's the community-centric approach that has helped our corporation reach new heights over the years. GFLBC has always believed in giving back to the community that we are a part of. Being a First Nations enterprise, supporting Goodfish means helping Alberta's Indigenous communities.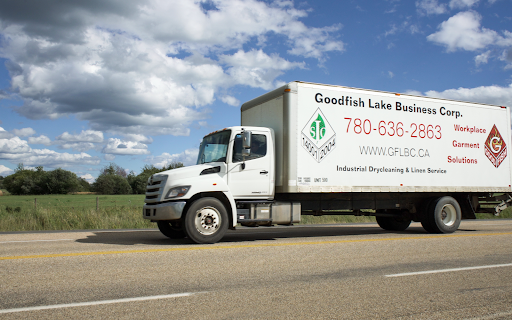 Investing in the Community
GFLBC is a firm believer in nurturing relationships with those who have stood by us through the good and the bad. The corporation's business model believes in keeping the money within the First Nations communities. As a result, half of all the profits earned by our corporation go towards building community infrastructure. Similarly, ten percent of profits is earmarked for educational endowments while forty percent is dedicated to business growth. Initiatives such as these foster a sense of involvement and employees feel like they're part of an extended family that stays together and works together.
Job Security
GFLBC provides employment for community members and lets them stay close to their families. We also offer job stability, a claim underlined by the fact that the majority of our employees have been with us for decades! Of the nearly 120 employees, 90% identify as Indigenous with roughly 80% being community members of Whitefish (Goodfish) Lake First Nation #128. In some instances, generations of the same family have been employees of the organization. This just underscores the job satisfaction that community members derive from working at an enterprise that places their interests first.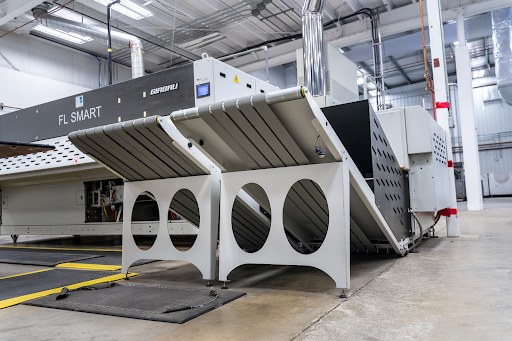 Stepping Stone
For many others, GFLBC has acted as a stepping stone to success. The organization supports the career aspirations of its community members and helps them expand their horizon. This is achieved through hands-on training at the Goodfish facility as well as encouraging continued education and training of employees. Some of the community members choose to return to the area after gaining experience in various sectors. Quite a few of the returnees even go on to set up new business ventures to further benefit the community members.
By continuously seeking employee and community feedback, GFBLC ensures that we are always on the right track. This is because we have realized that by acting upon the feedback in a timely manner, we can improve ourselves and keep on helping Alberta Indigenous communities for many more years to come. By winning the 'Best of Business' award at the recent Alberta Business Awards of Distinction, our resolve towards the cause has been further strengthened.