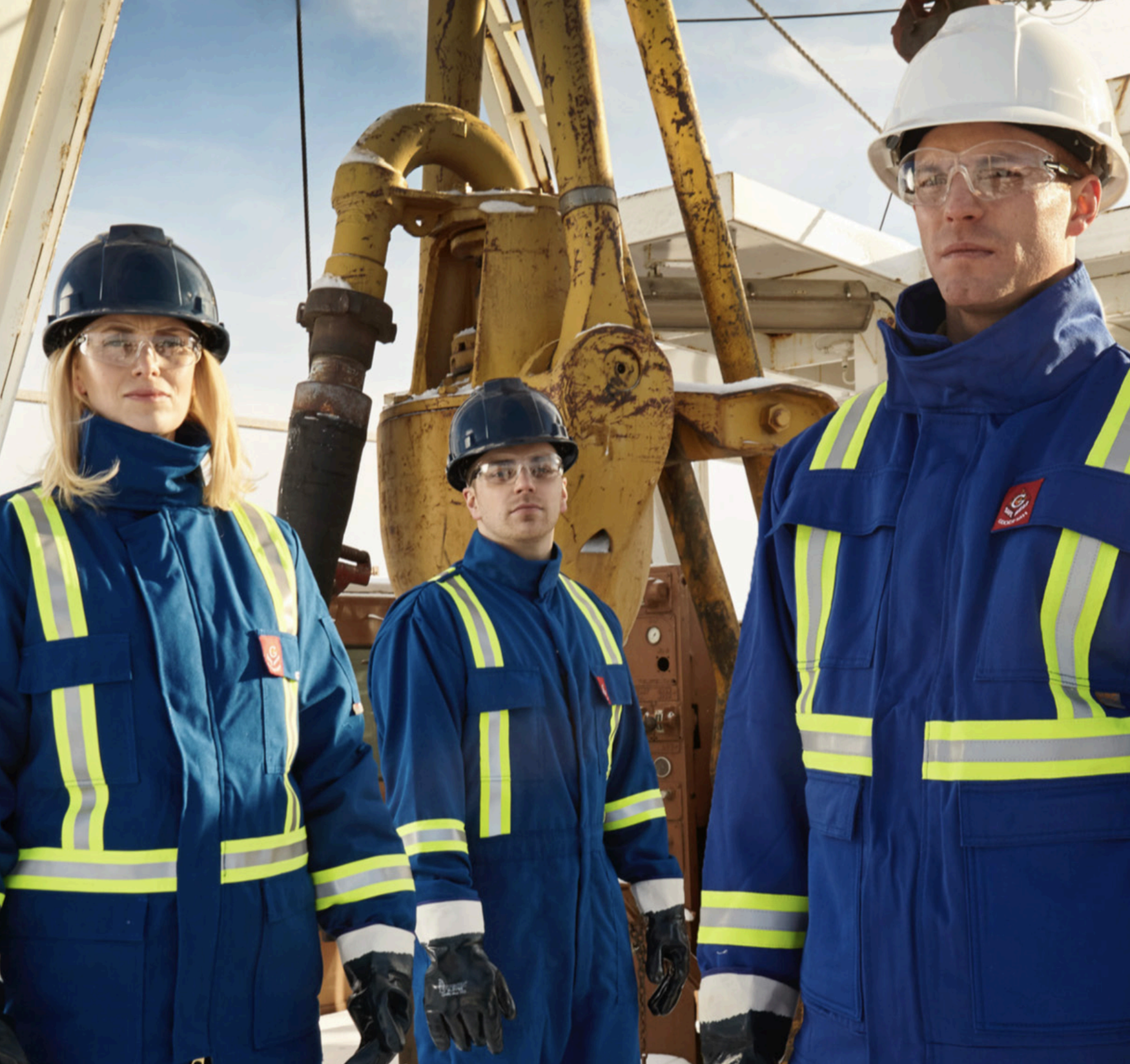 When it comes to protective apparel in the workplace, quality should be of the utmost importance. The primary purpose of protective garments is to safeguard workers in hazardous professions from bodily harm. Due to increased awareness about the health and safety of workers within heavy industries, the global industrial protective clothing market is expected to reach $22.57 billion dollars by 2025. 
Why Choose Quality Safety Apparel
In 2018, North America accounted for 41.4% of the global industrial protective clothing market share, due to compliance with guidelines provided by agencies such as OSHA. Rising concerns for the exposure to harmful materials and workplace accidents – especially in the oil and gas and mining industry – are expected to significantly expand the industrial protective clothing market by 2025.
This may lead to an increase in the number of manufacturers of safety apparel and related service providers, such as dry cleaners and wet wash agencies – on a worldwide scale. 
However, coverall brands outside of North America may not adhere to strict production regulations, and fail to meet safety codes. This can mean the difference between life and death in hazardous workplaces such as the oil and gas, mining, petrochemical and construction industry. 
When you choose Goodfish to provide your protective workwear, you can rest easy knowing our material and production standards are of the highest quality. Our coveralls adhere to all safety regulations stipulated in regards to safety workwear. 
Why Choose Goodfish Coveralls 
Why do Canadians trust Goodfish Coveralls with their lives?
• All of our garments are created with Nomex thread, which is incredibly durable and fire resistant. 
• The zippers used on Goodfish coveralls are manufactured by YKK – an industrial leader known for impeccable production standards. 
• The 3M HiVis reflective tape provides workers with a high level of visibility.
• Bar tacks at all coveralls stress points ensure the product is built to last.
Along with all these safety features, each coverall can be customized and branded to your company. 
Read about how Goodfish coveralls saved one man's life here. 
How to Extend the Longevity of Quality Safety Apparel
You know the age old saying – you get what you pay for. While some companies may offer coveralls at a discounted rate, you have to consider the quality of the materials and manufacturing process. 
You can help get your money's worth out of quality coveralls by extending their longevity through proper maintenance. Workwear must be cleaned regularly to ensure it retains its protective properties, and continues to provide adequate protection. Professionally dry cleaning/laundering your workwear can help retain its value. 
We work with a variety of budgets, vendors, and fabrics and can work with you to offer a quality product in your price range. We can even create custom coveralls based on your unique branding or work requirements. 
>>>> Reach out to us sales@gflbc.ca to or call 780-701-9454 to learn more. <<<<
What are the Benefits of Commercial Cleaning?
Improper cleaning can leave your garments stained and fail to rid them of strong odors. With proper dry cleaning and wet washing techniques, you can extend the life of your coveralls without compromising their quality.  
The superior dry cleaning method applied at Goodfish ensures that your coveralls are rid of 99.9% percent of hydrocarbons – without damaging the fabric in any way. A study conducted by the University of Alberta indicates that the process we use actually enhances the longevity of the fabric, without compromising its thermal protective or flame resistance properties. Also, the Goodfish dry cleaning method is waterless, which ensures our environmental impact is kept at a minimum. 
Again, it's possible that you will be offered discounted prices, and quick turnaround times on cleaning protective workwear garments. However, this means that the apparel will have to be dried at extremely high temperatures in order to keep up with the promised timelines. Frequent exposure to high temperatures can damage your coveralls, and lead to disintegration and shrinkage. 
At Goodfish, quick turnaround times are possible due to our advanced technology and equipment, which help us to handle large volumes of coveralls efficiently.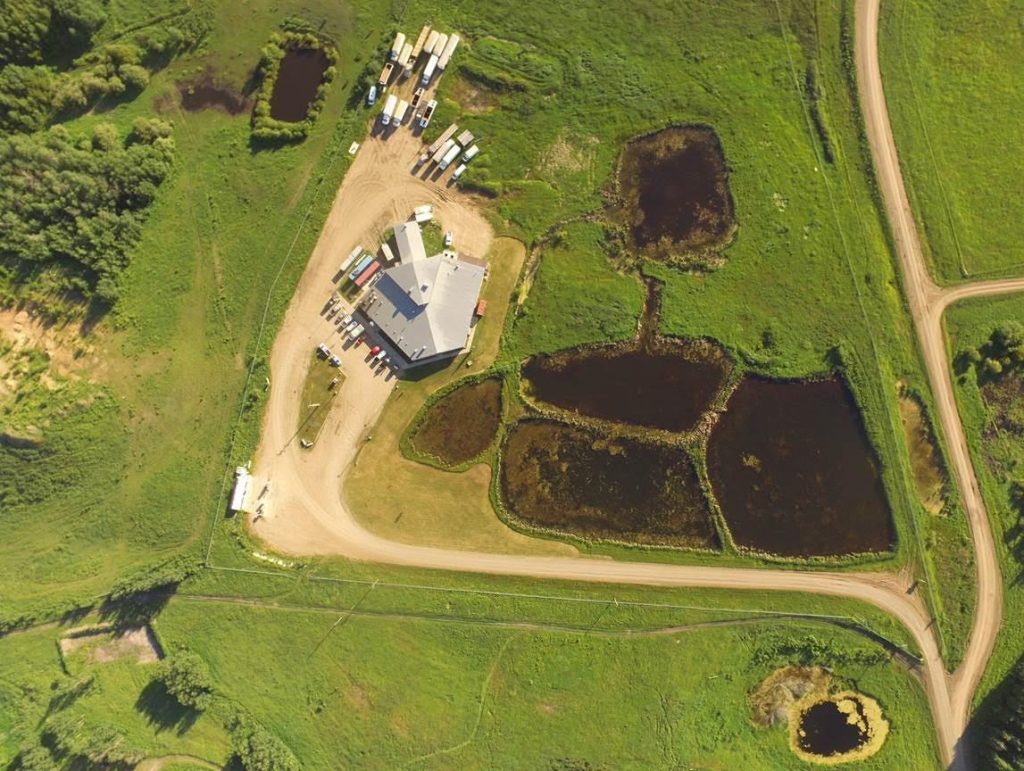 Goodfish Coverall's state of the art Dry Cleaning Facility is the largest of its kind in North America.
While it might appear that purchasing quality protective apparel is an expensive proposition, it is a fact that the advantages far outweigh the one-time cost. Apart from being durable and long lasting, our workwear can help save your life. By choosing Goodfish, you are showing a commitment to quality, and investing in your team. 
>>>> If you have any questions about purchasing, mending, or laundering your high visibility coveralls/workwear, please reach out to us at: sales@gflbc.ca or 780-701-9454. <<<<