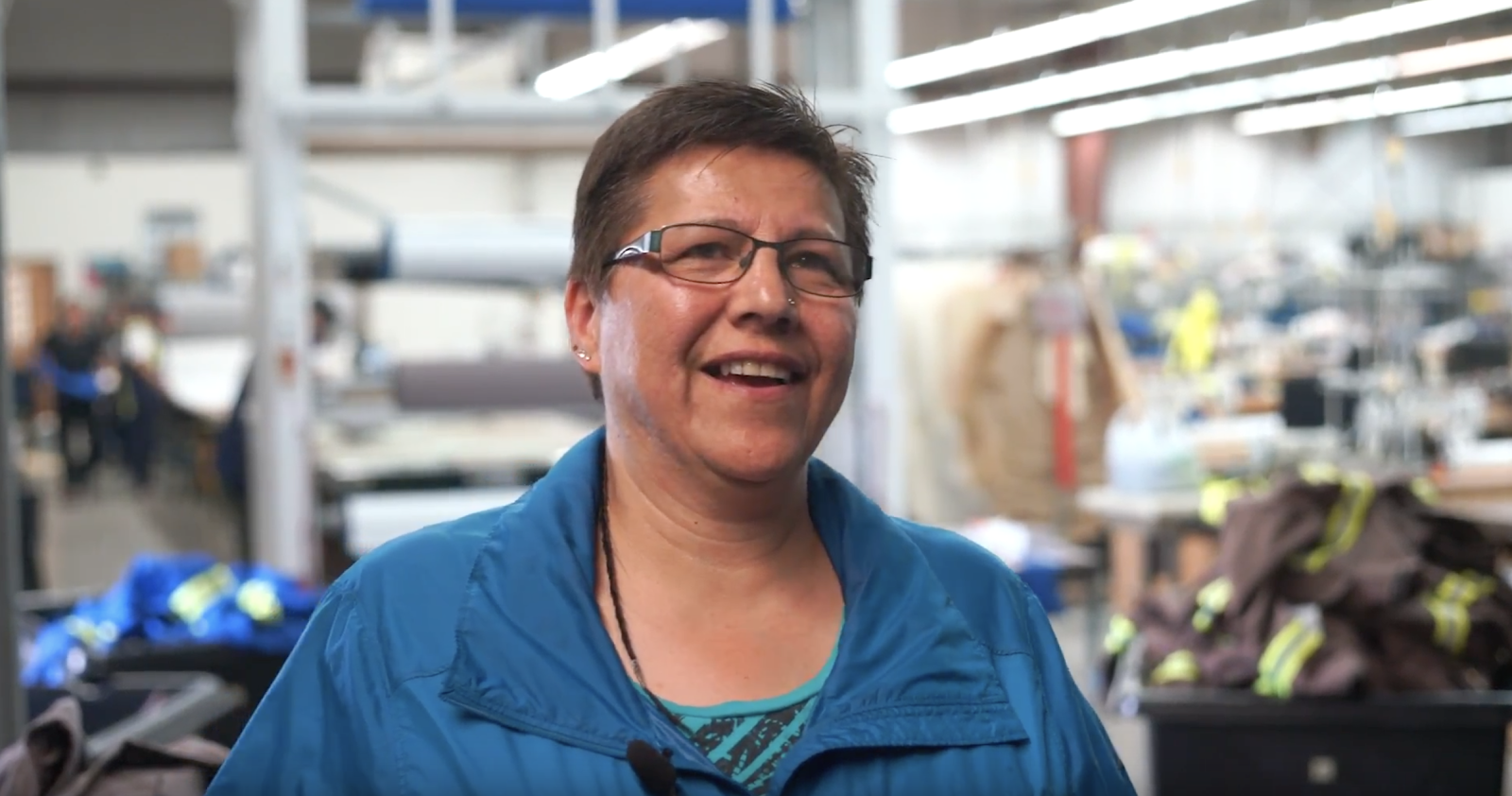 Starting a business is the easy part; staying in business for years, decades even, is what is challenging.  With over four decades under our belt and still going strong, we believe strongly that it is all the effort that we put in daily, and the commitment to our mission that has helped us get here. Despite the expansions that we have seen over the years, we have not strayed from the aim of our mission that is to build a solid economic foundation for the aboriginal people of Goodfish Lake.
Following the basics of business—not overlooking the small things, understanding and meeting the needs of clients, sticking to core values, appointing the right people for the job and treating them the right way—is the secret to our success. Another important element that has contributed to Goodfish staying strong in business has been the great relationship that we have with the community we live in.
Giving Back
We at Goodfish Lake Business Corporation (GFLBC), believe that investing in the community we are a part of, and giving back to those who have been with us through the good and the bad, is essential to nurturing connection. That's why half of all our profits are invested into three trusts for the Nation, and our local employment for the community totals over $4 million dollars in wages. We expect this figure to increase from year to year as we continue staying strong in business.
Vivian Jackson who has been with GFLBC for over three decades says, "First of all, this job brings stability to the people in the community and if need be, there's a daycare just around the corner. Secondly, it helped me provide for my family for 34 years and thirdly, it provides a job for the community members."
Adding Value
Our employees recognize the value that we add to their lives as well as the job experience that enables them to climb the ladder of success gradually. Take for example, Calvin Steinhauer, Director of Operations, Laundry and Dry Cleaning Division. Having started off as a general manager of dry cleaning a year and a half ago, he reiterates the value-addition aspect of being a GFLBC employee. "The effect the organization has is quite large since we employ about 150 people full-time in the community. It helps put food on their tables, keeps them close to home, and also helps them transition from working with us and then be able to work off the reserve as well. It's a good opportunity, a place to get a head start to be able to leave the community and work off the reserve,"  says Steinhauer.
Providing Employment
Our employees take pride in their work and are happy to stay close to home. As far as employment prospects for the community are concerned, Ron Jackson, a longtime employee of GFLBC sums it up aptly. "I have been employed for 25 years with this company and the company has benefited the community in a lot of ways; employment-wise and even the whole area is impacted. It's employed generations, it's been in business for decades. We pride ourselves on our quality of work here and that's why I think we are still going," he says.
Employee Retention
The period from 2015-2018 saw us with 264 employees with not a single person laid off despite the downturn. Brandon Whitford, Customer Service Assistant for Transportation and Logistics, says, "this company has benefited me in a big way because I started as a regular laborer and worked my way up through supervisor transportation. My job is close to home and it is a great environment."
Education and Training
We do everything possible to ensure the continued education and training of our employees, and try to provide them with a support system that enables them to give their best every day. This year, 30 of our employees will be taking part in the 12 module Dale Carnegie training program on effective communication and HR.  Another employee will be pursuing a certificate program at the University of Alberta.
Along with all these reasons that have helped us stay strong in business for decades, we have also managed to remain an enterprise that is wholly owned and operated by the aboriginal community. Lastly but not least of all, we believe that seeking employee and community feedback and (acting upon this information accordingly) is the best way to improve ourselves in order to keep moving ahead for decades to come.