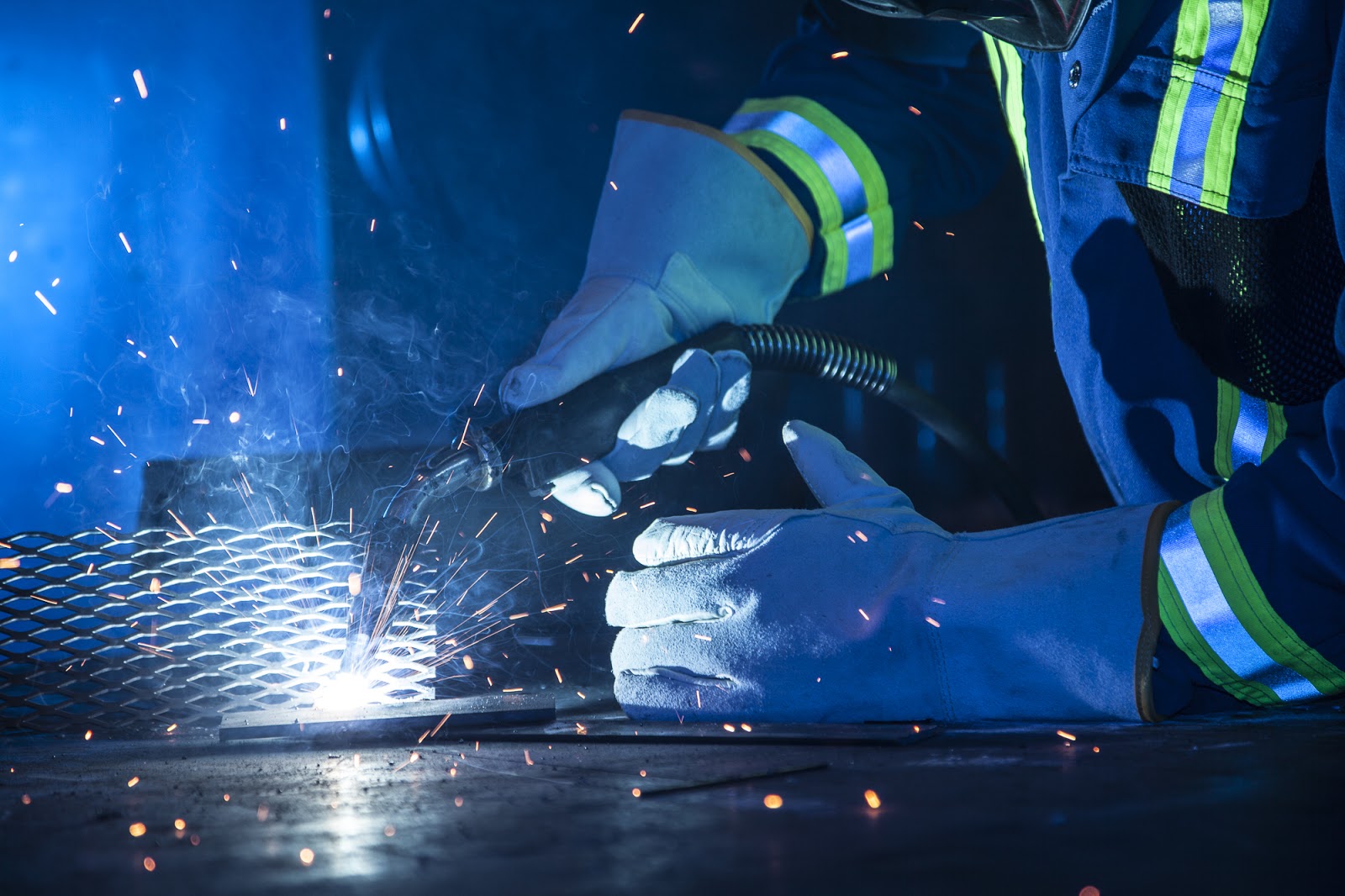 The Ultimate Guide to Expert FR Coverall Maintenance

With the implementation of the new regulatory system in the Alberta oil and gas industry, fresh projects are likely to be put on the fast track to approval. Seen as a significant step in the modernization of industry practices, this move is expected to result in direct savings amounting to $600 million annually by 2021.
This is also likely to translate into more business opportunities and jobs in the region underscoring the need to put your company at the forefront of this changing scenario. As a result, providing a safe work environment for employees also assumes greater significance. While it is true that flame-resistant (FR) clothing is an integral component of your organization's safety program, simply ensuring that your employees wear protective gear does not absolve you of further responsibilities. FR clothing such as coveralls are most effective as a preventive measure when properly selected, used the right way, and maintained well.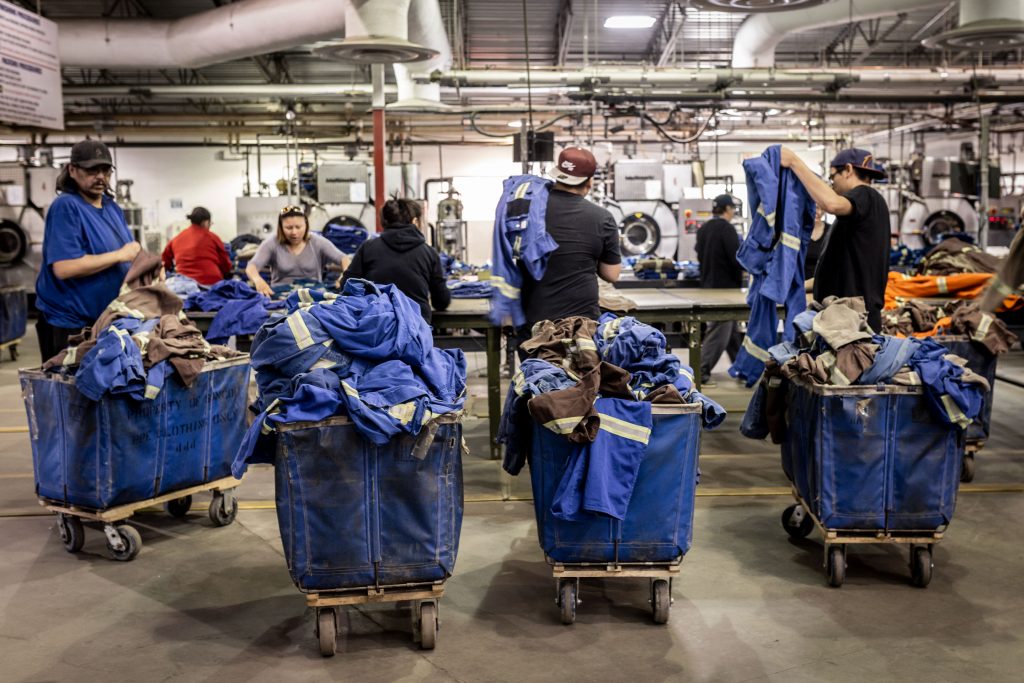 The Right Care for FR Coveralls
When the quality of FR clothing deteriorates due to improper maintenance or as a result of being worn out, it can compromise the safety of the wearers and put them at risk of fire hazards. The right type of maintenance can also significantly extend the life of your FR clothing, thus sparing you the cost of purchasing new coveralls frequently. As Benjamin Franklin aptly phrased it, "Beware of little expenses; a small leak will sink a great ship."
Encouraging your employees to hang up these coveralls when not in use is just as essential as having them laundered the right way.  Make it a point to remember the following in your attempts to ensure optimal efficiency of FR clothing.
Clean Regularly
It is advisable to clean FR apparel before using it for the first time. Every wash must be in accordance with manufacturer's instructions. Frequent cleaning can help prevent the accumulation of hydrocarbons.
Watch For Foul Smells
Just because an FR coverall looks stained, it does not mean that it is unsafe. However, if the coveralls smell of fuel – stained or not, it indicates the presence of a possibly combustible substance. In this instance, it is essential to wash the garment till the odor is washed off. The earlier the soiled garment is washed, the better it is.
Avoid Certain Products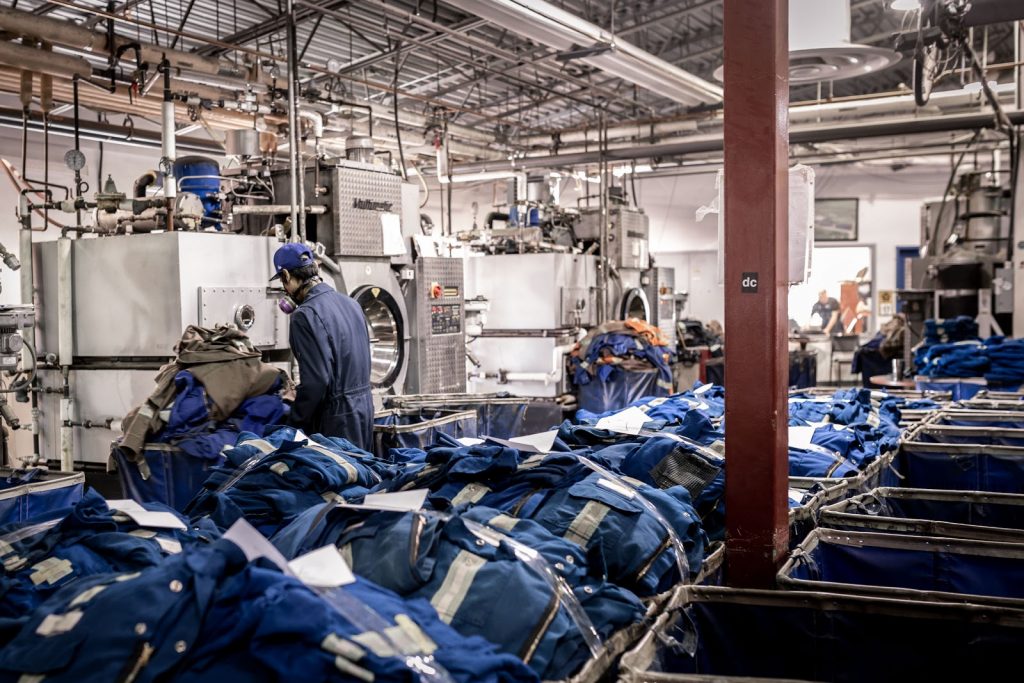 Never make use of peroxide or bleach to wash an FR coverall. These can cause harm to the fabric even if used as an additive to detergent. Fabric softeners, insect repellents with a DEET-base, and starch are all best avoided as they can lead to buildup on the surface of garment fibers.
Seek Professional Help
Getting your FR coveralls cleaned professionally is a good way of ensuring that the efficiency of the fabric is not compromised in any way. Organizations such as Goodfish that offer specialized dry cleaning for work wear in the oil and gas industry use the latest technology to facilitate their large scale commercial laundry programs. These methods successfully eliminate hydrocarbons present on protective clothing without reducing its flame-resistance in any way.
Engage in Regular Inspection
It is essential to check every FR coverall regularly for any signs of wear and tear. At the first such indication, it is advisable to repair it or replace it. Some manufacturers might also indicate the service life of your industrial FR workwear. If your coveralls are past this suggested date, then it might be best to discard them and invest in new ones. Most clothing manufacturers suggest replacing coveralls that are threadbare, frayed, or ripped.
Repairs are a Must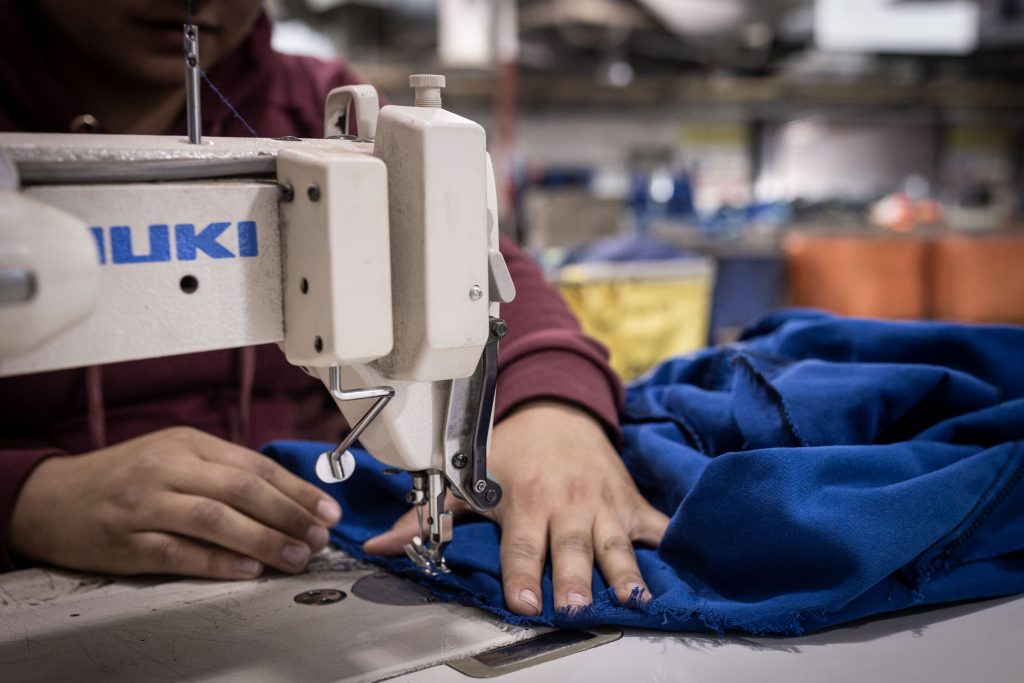 The slightest of cuts, tears, and holes can cause a decline in the FR properties of the fabric. If repairs are possible, such as a rip not greater than three inches or a hole smaller than a quarter, these should be in accordance with manufacturer guidelines. FR thread as well as various FR components such as zippers, buttons or patches from the same type of material as the coveralls, must be used in the repair process. Ideally, you should get the repairs done at an authorized facility or send it to the manufacturer for the purpose.
Besides adherence to industry standards and adoption of best practices as regards fire safety at the workplace, it is important to provide your employees training in proper use of the clothing. By making sure that the protective clothing worn by your employers is not damaged in any way, you can help prevent tragedies such as burn injuries from occurring at the workplace.