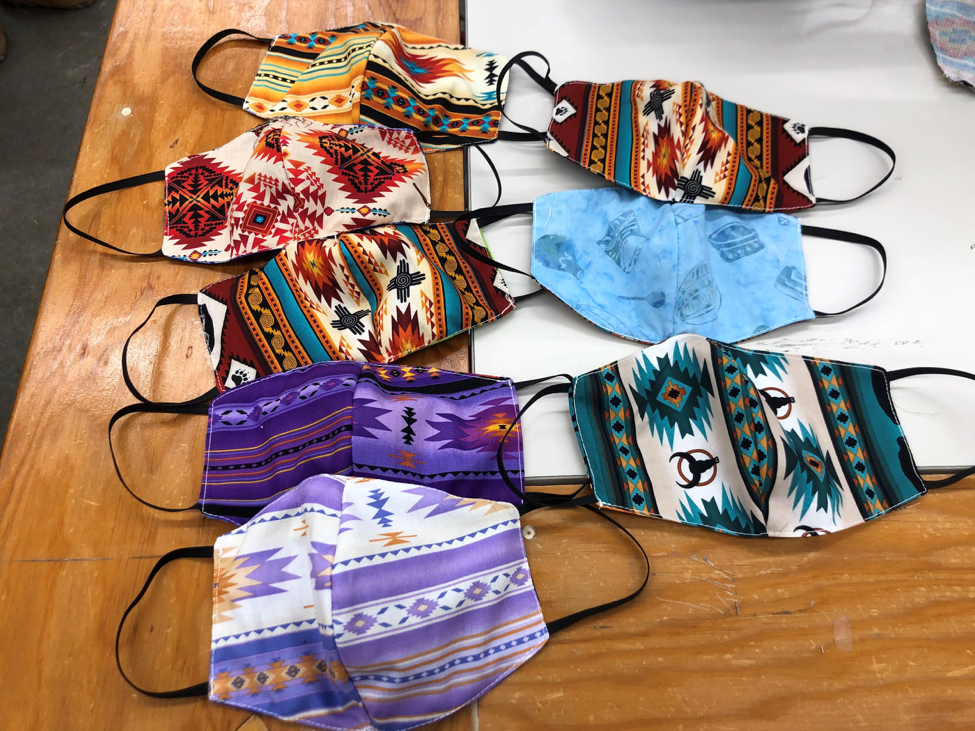 The onset of the COVID-19 pandemic has dealt a blow to the global economy and the health of many of its members. New rules, regulations and practices to help keep people safe have arisen in almost every facet of our everyday lives.
Running a local business is not an easy task, especially during a global pandemic. However, as we've always believed, being innovative, diversifying and giving back to our local community is the only way to overcome difficult times.
In keeping with this philosophy, we at Goodfish have transited to our latest innovative business solution. In addition to our decades-old involvement in coverall manufacturing (as well as industrial laundry and dry cleaning), we have now added cloth masks for industrial and personal use, as well as fire retardant masks for industrial wear to our repertoire of products to help stop the spread of COVID 19.
As an Indigenous enterprise, we believe that investing in the community we are a part of and giving back to those who have been with us through the good and the bad is essential to nurturing connection. What started off as an initiative to provide masks for employees and the elders of the community, has now become a full-fledged production division. Once news got out that Goodfish was manufacturing masks, there was no stopping the orders. Large orders for cloth masks are pouring in from energy sector as well as other industries.
Tom Jackson, CEO, Goodfish Lake Business Corporation, says, "We made a bunch of masks for our employees and elders of our community and other members as well. From that, we learned how quickly we can make them and we wound up with some very major orders for over 100,000 masks for the energy industry."
<<Watch Tom Jackson's entire interview with APTN News here>>
Goodfish has added about two dozen employees just to keep up with the mask orders. This number is set to get higher if the orders keep coming in as they are right now. This hiring spree comes at a time when unemployment rates in Alberta have spiked to 15.5 percent, among the highest in Canada amid Covid-19.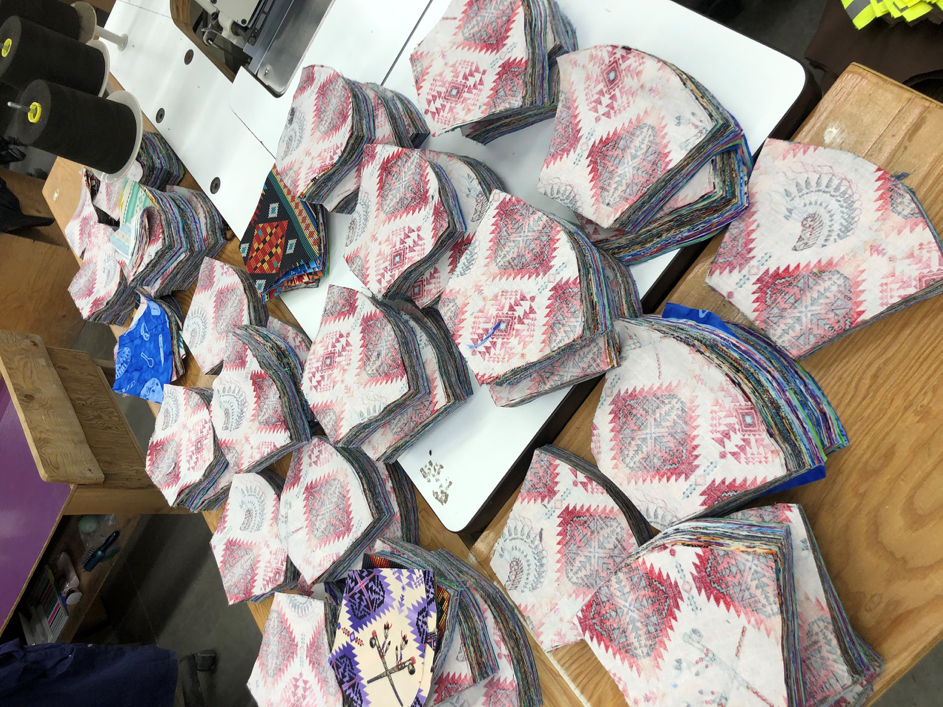 "We had to add people and production capacity to keep up with the mask orders. This is a very nice problem to have considering everything that's going on in this pandemic and how it's affecting businesses across the world," concludes Tom Jackson.
While mass manufacturing masks, everyone at Goodfish ensures that there is no compromise of any kind on the safety aspect of the production process. Natalie Jackson, seamstress, who was making coveralls now works on masks. She says she can make up to 300 masks on any given day. "It's an honor to be helping not only our community but also other communities and industries that we normally deal with," she says. "Even as we work on making 10,000 masks per week, we strictly adhere to safety protocols with employees wearing masks and protective equipment."
Goodfish realizes its responsibilities towards the community and society at large. This is why we believe in following the basics of business—not overlooking the small things, understanding and meeting the needs of clients, sticking to core values and appointing the right people for the job and treating them the right way. Innovative business solutions along with the great relationship that we have with the community we live in have helped us succeed for all these years. We believe that we shall come out on the other side of the current crisis stronger than ever.

The Canadian government and Alberta government has advised the use of non-medical masks to help curb the spread of COVID-19. Wearing a cloth mask is recommended when in public places such as grocery stores, and other such areas where strict physical distancing might be difficult. There are different types of cloth masks available now and these tips can help you choose the right type of face covering for your individual requirements:
● Pick masks made of durable fabrics that can withstand several cycles of washing and drying
You must wash your face mask after every use to maintain its effectiveness. After every wash, it is essential to check the mask and determine that it has not been damaged in any way or its protective properties compromised. Along with wearing a mask, it is essential to practice other protective measures such as self-monitoring for COVID-19 symptoms, hand washing, physical distancing, not touching your nose, eyes, or mouth with unwashed hands.
Please view the Government of Alberta's guidelines for non-medical face masks for comprehensive instructions for use.